A mother who has travelled from her home in Cork to Dublin to campaign for greater access to cannabis-based medication has arrived at the Dáil.
Vera Twomey began her 260 km journey on foot, last Monday.
An injury to her knee meant she completed the final stages in a wheelchair.
Hundreds of supporters joined Vera Twomey outside Dáil Éireann
She wants her seven-year-old daughter Ava, who has a rare form of epilepsy, to be allowed access to medicinal cannabis.
The family's request for the medicines, under a special licence was rejected.
The Department of Health has said it is in the process of setting up a compassionate access programme.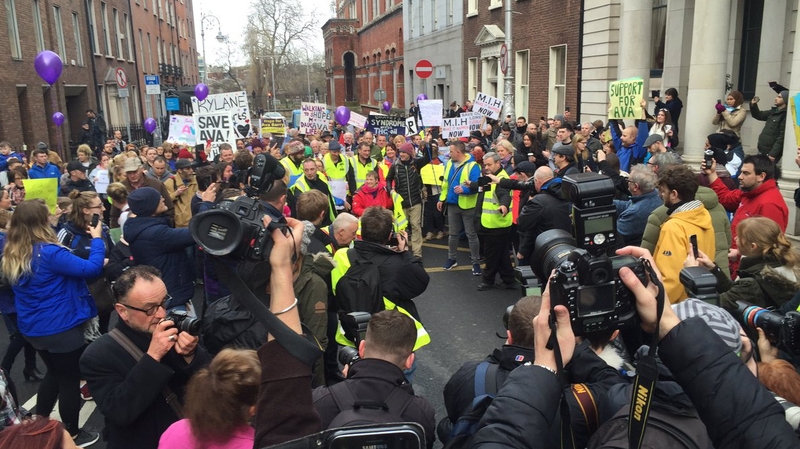 She has been accompanied most of the way by PBP-AAA TD - Gino Kenny.